Samuel Connell-Dunn, Regus Team Lead for Manchester, explains how the city is embracing flexible working.
As the trend for flexible working continues to sweep the nation, the traditional nine-to-five is becoming increasingly outdated – and northern powerhouse Manchester is a prime example of that change.
"Manchester has seen some real investment in recent years, with lots of major companies opening offices here," says Samuel Connell-Dunn, Regus' Team Lead for the city. "This is largely due to our growing talent pool thanks to our universities, our great transport links, and the fact we offer a much lower cost of living compared to London."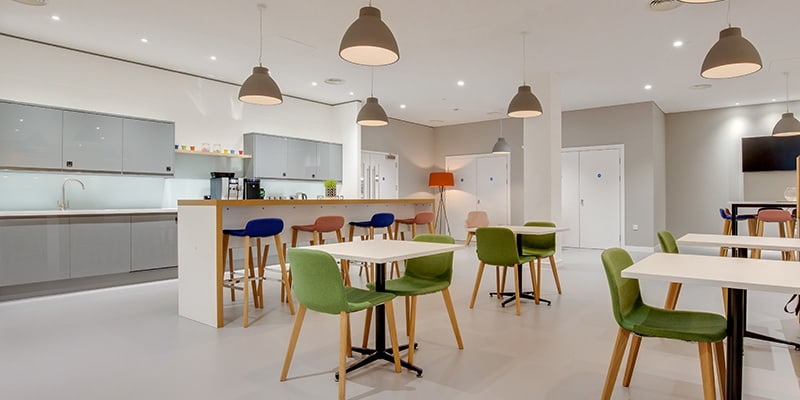 According to a study by the Association of Accounting Technicians (AAT), companies who offer flexible working often work better, benefit from increased productivity, and have a happier and more loyal workforce. Manchester in particular has seen a spike in companies adopting a more flexible approach to the working week.
"We've found that the demand for flexible office space is higher than ever and it's continuing to grow," says Connell-Dunn. "National figures show that the serviced office market is growing at approximately 21% year on year, and the transition from conventional office space to serviced offices is set to increase from 4% to a massive 30% over the next five to six years."
However, it's not only large companies that can benefit from a flexible workspace. "For SMEs and startup businesses, often the largest overhead is securing permanent office space. This is where flexible workspace providers such as Regus come into their own," says Connell-Dunn. "Not only do we provide the services they need to keep operations running smoothly but we also offer a professional setting for meetings and client pitches, plus added benefits like networking with other likeminded entrepreneurs and companies."
One of those companies is AdMaxim, who uses a SPACES location in central Manchester, Regus' sister brand focusing on the coworking niche. AdMaxim functions as a integrated digital advertising platform that already has a London office and was looking to expand into the regions. "As a smaller business, there are enormous benefits of working in close proximity to other companies," says Nicola Morris, Head of Regional Sales. "Thanks to the communal space and networking events, we have connected with other businesses around the building. It feels like a community not an office."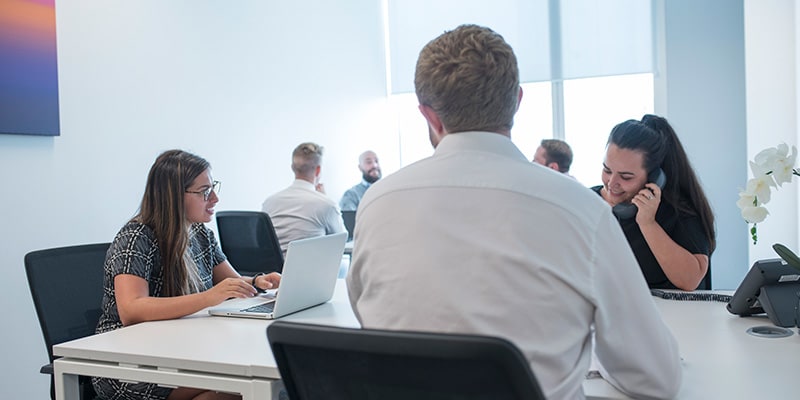 There's been strong demand for professional workspace, day offices and meeting rooms in the north over the past few years, which has seen the flexspace and serviced-office industry flourish in Manchester. "We've seen increased use from big household names looking for a northern base, as well as new and growing businesses and startup enterprises," says Connell-Dunn. "All recognise the benefits of using a serviced office, from searching for the right space for your needs right through to office management and providing the correct business services," he says.
Growing companies such as AdMaxim are reaching out further across the country. "The support and communal space are vital for us to feel part of a bigger network, and the ability to work around the Regus network was a key driver in our choice," says AdMaxim's Morris.
"There's a huge benefit to working flexibly," concludes Connell-Dunn. "And as the serviced-office market grows, it's important that scalability is always at the forefront of any organisational consideration."
Find out how Regus can help drive your business forward.