We'd like to thank Mayor Tom Tait for helping us launch our first Anaheim center at 2400 East Katella.
With more businesses opting for flexible working in Southern California, Regus, has experienced a surge in demand throughout the region.
"As the needs of today's modern workforce changes Regus has been committed to bringing our business services close to where people live so that they have a convenient place to drop-in, work, and be productive," said Sande Golgart, Regus' Regional Vice President. "Anaheim is a great city full of opportunities and we are very excited to be a part of the growing business community."
The Anaheim center is the latest in a string of new locations Regus has opened over the past few months in Southern California. Across the region professionals looking to reduce their commute can choose to work from more than 50 Regus centers. The move to invest in Anaheim will make it easier for local professionals to do business within minutes of their homes and gives them easy access to Los Angeles, San Diego or other business points throughout the region.
Regus network of business centers provide entrepreneurs, small- to medium-sized businesses as well as international companies a range of efficient work solutions, including fully equipped offices and virtual offices as well as meeting rooms and membership to its drop-in business lounges. Terms are flexible allowing clients to choose the amount of space they use and the length of time they stay.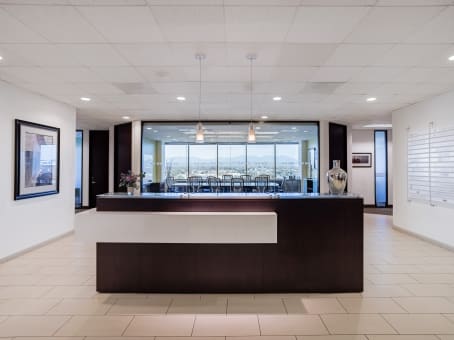 .