Tired of snarled traffic on the turnpike and fed up with the never-ending road work on the Hudson River crossings, New Jersey business people have decided to stay put in New Jersey and work closer to home. In response to growing demand, Regus, the world's largest provider of flexible workplaces, today announced the opening of six new business centers in the Garden State as companies of all sizes turn to flexible working.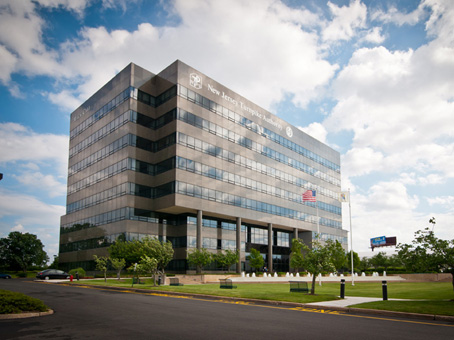 "There are a number of trends driving our expansion in New Jersey. First, there is a fast-growing start-up scene and this group is attracted to our flexible terms, minimal upfront expenses and scalability," said Donna Scott, Regus' Regional Vice President. "Second, as large corporations in the state realize they are sitting on too much underutilized commercial real estate, they are downsizing and moving employees into our locations as a way of saving money and improving operations."
Ongoing traffic problems are also contributing to the momentum of flexible working. Travel headaches continue to plague the northeast corridor, resulting in loss productivity for many New Jersey commuters. Neighboring states like Pennsylvania and New York ranked among the top 10 of the nation's most congested cities in the 2012 Urban Mobility Report by the Texas A&M Transportation Institute. Unpredictability on the roads is a costly proposition fewer New Jersey professionals are willing to take and more are adopting alternative ways of working.
"Thankfully, because of mobile technology people can work from anywhere and many are now dropping in to our locations to work closer to home and to meet up with colleagues and clients," added Scott.
In selecting the sites for their new business centers, Regus took into consideration points that could help ease commuting times for its clients.
From points south with easy access to Pennsylvania to cities within minutes of New York, the new centers are located at:
· 233 Mt. Airy Road, Basking Ridge
· 411 Hackensack Avenue, Hackensack
· 30 Knightsbridge Road, Piscataway
Regus provides entrepreneurs, small- to medium-sized businesses as well as international companies a range of efficient work solutions, including fully equipped offices and virtual offices as well as meeting rooms and membership to its drop-in business lounges. Terms are flexible allowing clients to choose the amount of space they use and the length of time they stay.
Regus now has 30 fully equipped business centers throughout New Jersey, representing a 25 percent increase in its New Jersey portfolio.